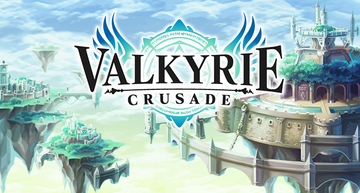 Valkyrie Crusade is an online mobile game released by Nubee in March 2013, and was later acquired by MyNet in January 2016. The game itself combines elements of RPG, CCG and town-building, as the gameplay mostly consist of collecting and training characters in the form of cards, while developing your own kingdom to further support your progress. Oh, and the characters in question comes in the form cute girls.
The story is as follows: You somehow have found yourself in another world, the Celestial Realm. Standing in front of you is the Oracle, who asked for your help to unify the realm that has been divided by warring kingdoms under your banner. Backed with the knowledge given to you by the Oracle along the way and a small kingdom provided for you to rule and the Valkyries-- "battle maidens" you summoned as your army, you have to develop and march toward the neighboring kingdoms and dominate them.
Tropes used in Valkyrie Crusade include:
---
Community content is available under
CC-BY-SA
unless otherwise noted.