Wiki Targeted (Entertainment)
Play Sound

YMMV •

Radar

•

Quotes

• (

Funny •

Heartwarming

•
Awesome) •

Fridge •

Characters •

Fanfic Recs

•

Nightmare Fuel

•
Shout Out

•

Plot

•

Tear Jerker •

Headscratchers

•
Trivia •

WMG

•

Recap

•

Ho Yay

•

Image Links

•

Memes

•

Haiku

• Laconic •
Source

•

Setting
Due to the series's Loads and Loads of Characters, the character page had to be broken down into different sub-pages.
Sub-pages
Other
Kyousuke Sawaki
Asagi's childhood friend and long time boyfriend. Asagi originally retired as a Taimanin just before the advents of the first game in hopes of marrying him, and living a normal life, sadly it was not meant to be.
Kousuke Sawaki
The younger brother of Kyousuke. After his brother's death, Asagi decide to raise the boy in honor of her late boyfriend. During the advents of Taimanin Asagi 3, he actually began to form a romantic relationship with Asagi.
Kage
The inner demon of Asagi Igawa. During Asagi's investigation of Tokyo Kingdom she encounters a very powerful demon and during their battle the demon hits Asagi with a needle. Due to the extreme circumstances at the time she's in to big of a rush to find out if the needle was some sort of demonic poison (it's never mentioned if the needle was poison or something else entirely). Eventually Asagi and her sister are captured by the Ryuumon, an organization under the control of a cloned Oboro. The clone reveals that Taimanins have demon ancestry and that the Ryuumon want to use them to create an army of super soldiers(like Saya above). Of course this process involves repeated emotional and physical abuse, that of which cause Kage to awaken within Asagi. Asagi and Kage get off to rocky start but eventually Asagi realizes that she needs Kage's power to save Sakura and escape Tokyo Kingdom. During moments of severe duress Kage will appear before Asagi and offer her help.
Oboro Kokawa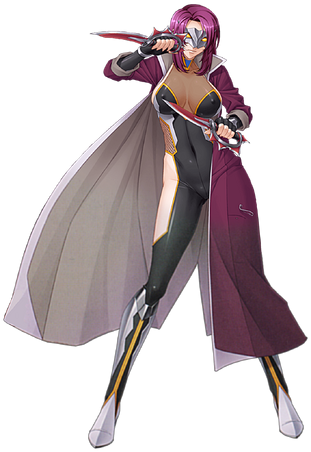 The true Oboro. A former Taimanin, a friend of Asagi's, and blood relative of Asuka. At some point before the first game, Oboro left the Taimanins and joined the US Forces. During her absents, Edwin Black had created several clones of Oboro that would go on masquerading as her for the majority the series. These clones are the "Oboro" that has become Asagi's Arch Enemy, while the real Oboro still sees Asagi as her friend. Oboro makes her first true appearance in Taimanin Asagi 3, as mysterious masked figure.
Big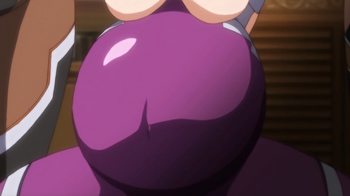 Asagi's orc son that she gives birth to in one of the TA3's non-canon bad ending and in its anime adaptation.