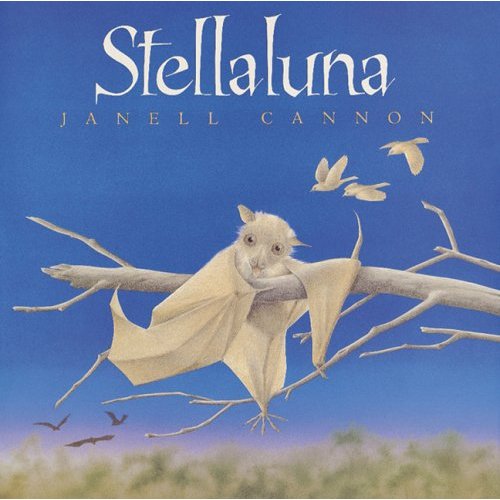 Stellaluna is a female fruit bat who separated from her mother as an infant by an owl attack. After a long fall, she lands in a bird's nest. The mother bird reluctantly takes Stellaluna under her wing on the condition that Stellaluna eats bugs and acts like a proper bird. This is in order to keep her from being a bad influence on the mother bird's actual offspring. When Stellaluna grows up, she begins to notice the differences between herself and her adoptive siblings and realises that she is a fruit bat. The book ends on the note that even though their adoptive family may be outwardly different, they're family, regardless, and still very much the same at heart.
Stellaluna is a short children's book published by author/illustrator Janell Cannon in 1993. It was made into an animated straight-to-DVD adaptation with a mixed critical response, as well as a Living Books interactive CD-ROM and a puppet show in Oregon.
Tropes used in Stellaluna include:
---
The DVD adaptation provides examples of:
Community content is available under
CC-BY-SA
unless otherwise noted.