Main Characters
Shion Doll-007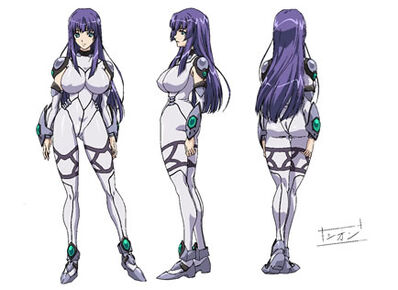 The titular character and the main female lead. Shion is a warrior "doll" tasked with hunting down and killing Geists. Being a "single-digit" doll, Shion has more unique abilities and individuality compare to her mass-produced, double-digit "sisters". When she is saved by the Geist infected Hiroki she decide to spare him and tells Hiroki that she will not kill him for now for "research purposes" as Hiroki remain mentally unchanged. She started to take up residents in his apartment, without his permission, to monitor him.
Hiroki Asaki (Wolf Geist)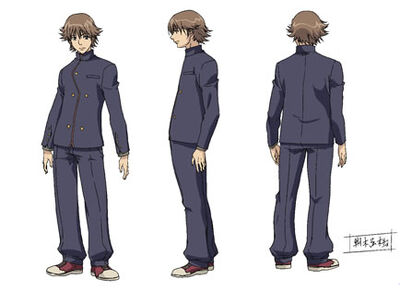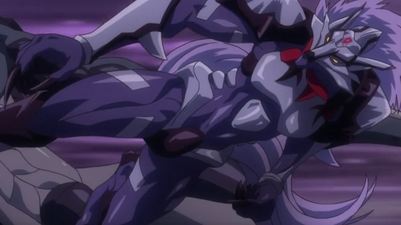 The main male lead. A high school student that lives alone in his own apartment. Unknowingly to him, he ended being infected by the Miko the Wolf Geist the leader of all Geist, but mentally was able to remain human. After surviving car accident, thanks to his newfound abilities as a Geist, Hiroki finds himself in the middle of a battle between two different inter-dimensional factions, the "Dolls" that want to kill him and the "Geist" that wants their leader back.
Dolls
In General
"Dolls" are essentially organic androids from another dimension that were created for the purpose of hunting down and killing their long time enemy, the "Geist".
Lydia Doll-013
A Geist-hunter and Shion's partner. She is another interdimensional combat Doll sent to the human world with the mission of stopping the Geist outbreak by killing them. Being a "mass-produced", double-digit doll, Lydia's combat abilities are far weaker than Shion. During their mission, she and Shion split up to investigate Kitano Seikatsu Academy. However, she falls in a trap and get caught by the Geist at the start of the story.
Infinity Doll-008
The leader of the Dolls and Shion's only known "brother". Infinite is a Doll created with the specific purpose to eliminate the Wolf Geist, which ends up putting him at odd with the main characters.
Geists
In General
"Geist" are non-corporeal beings from another dimension that travel to the human world to possess them in order gain a physical body to carry out their desires to cause deconstruction and/or sex. The human host receive special mental and physical powers, but also gain the same strong desires and memories of the geist. This gives the human host access to an One-Winged Angel form that has animal-like characteristics.
Yukiko Misuzu (Snake Geist)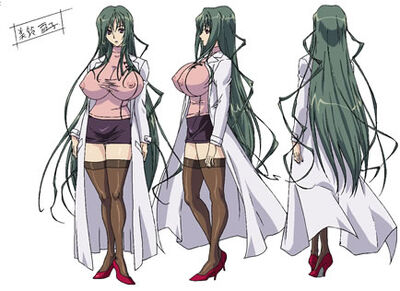 The physical education teacher and school nurse who tended to Hiroki and Shion. She becomes more interested in Hiroki after she visited him the day he was run over by a truck without being hurt. She later becomes Shion's rival for Hiroki 's attention. Its later revealed that she is current de-facto leader of Geists, Hebi, the Snake Geist. She was the power of venom. Her bites can turn Geist infected people into complete Geists within 24 hours. She can also manipulate the bodily fluids of someone with the use of her mouth.
Shigeru Otahara (Slug Geist)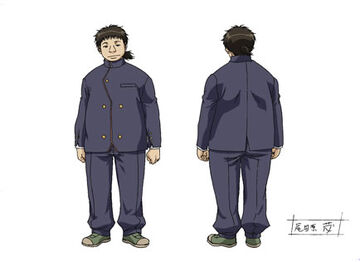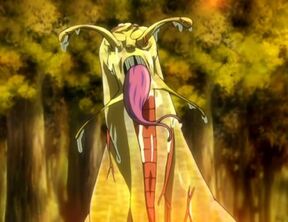 An Otaku and Hiroki's classmate. Shigeru is Hiroki's self-proclaimed "best friend" due to their shared interest in Magical Girl Hentai. He frequently tries to hang around Hiroki, even though Hiroki insists that they are not friends and only really tolerates him because Shigeru is able to provide Hiroki with the latest Hentai. Although many of his classmate find him creepy, Shigeru is very intelligent and a strangely confident individual. Its later that he has become the host of the Slug Geist.
Koji Kawaikawa (Cat Geist)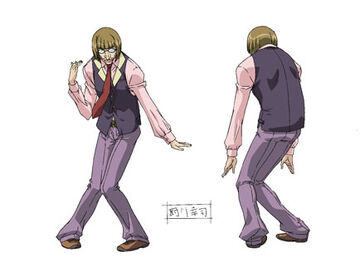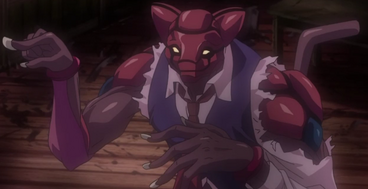 The music teacher at Kitano Seikatsu Academy who has a reputation for being a pervert towards his female students, despite being a self-proclaimed gentleman. He later become the host to the Cat Geist, and took up resident in the nearby abandoned school building. As the Cat Geist, Koji is given razor sharp claws and ability to see in the dark. He and Thunder Geist end up capturing Lydia at the beginning of the story.
Thunder Geist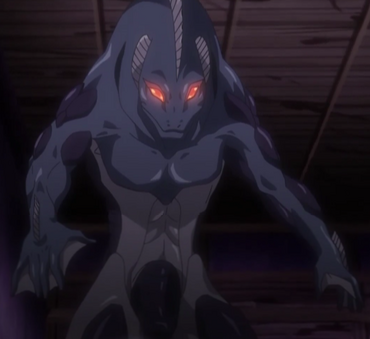 Ura the Thunder Geist is a silent mysterious Geist that takes on the appearance of a humanoid electric eel. His human identity is unknown. Thunder is one of the Geists responsible for Lydia capture, along with Koji/Cat Geist.
Lizard Geist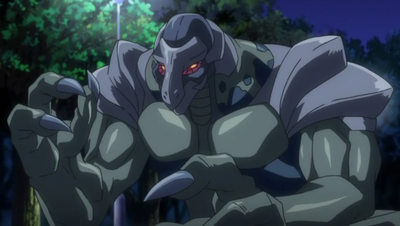 A large lizard man Geist whose human identity is unknown. Lizard Geist was apparently close friends with Wolf Geist before the two of them traveled to the human world to find hosts to gain a physical bodies. Lizard will not hesitate to protect his friend, even if Hiroki, Wolf Geist's human host, is unaware of their connection.
Tentacle Geists
A low ranked, seemly non-sentient Geist that follows the order of higher ranked Geists.
Community content is available under
CC-BY-SA
unless otherwise noted.