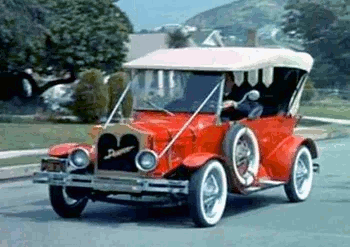 In 1965 NBC put a show on opposite Combat and Rawhide about the antics of lawyer Dave Crabtree (Jerry Van Dyke from Coach), a typically hapless sitcom family man who discovers that his mother has returned from the grave as a 1928 Porter open touring automobile (a Ford Model T modified by the then-ubiquitous George Barris, who also did the Monkeemobile and the '60s Batmobile).
It (the show) was critically lambasted and caused NBC to be something of a laughing-stock for greenlighting it in the first place. The Ratings were horrid. (Except in what we now call the young-adult demographic. Back then, they didn't track that sort of thing.) In spite of all that, NBC left the show on for an entire season.
---
My Mother the Car provides examples of:
Community content is available under
CC-BY-SA
unless otherwise noted.