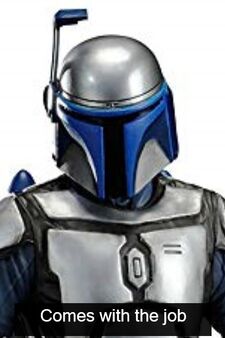 The alarming tendency of fiction to assume that someone who is physically violent will likely also be sexually violent. This is most common in Fan Fiction, but it also pops up quite a bit in professional works.
There are myriad possible reasons for the existence of this trope. In fan work, it may be a bizarre and rather unfortunate combination of Draco in Leather Pants and Rape Is Love. On the other hand, it could be just the opposite; rape is an easy way to push a character over the Moral Event Horizon in a setting where murder is a frequent occurence, and/or not exclusively performed by the antagonist of the story. Within published fiction, it may be explained by the fact that murderers who double as sex offenders tend to get much more media coverage than your average bread n' butter killer. It probably helps that the writer may want to create a Complete Monster, and rape is frequently viewed as a Fate Worse Than Death.
Compare Aren't You Going to Ravish Me?, when a character in-story makes this sort of assumption, and Memetic Molester, which is somewhat like the fandom-based variant of this trope, but Played for Laughs and not necessarily applied only to murderers. Contrast Rape Is a Special Kind of Evil for when a villain has standards and specifically averts this trope. Compare/Contrast Insane Equals Violent, which by the associative property could lead to this trope.
Please, no Real Life examples.
---
Canon examples:
Anime & Manga
Muraki of Yami no Matsuei, given that he raped and killed

Hisoka

in the backstory.
In the first episode of Rurouni Kenshin, Kaoru is being attacked by a man who was kicked out of the dojo over a decade ago and wants revenge. He picks her up, and makes a remark to his Mooks along the lines of "Whose sword wants to get a taste of her flesh first?" (The response is, of course, his mooks all saying "Me first!" accompanied by pervy leers.) Of course, Kenshin saves the day.
In Full Metal Panic, there's Gauron. Initially, it looks like he just simply gets off on violently killing people. And then, it has to be revealed that all along he didn't only want to violently kill Sousuke. Oh no, all along he wanted to rape the hell out of Sousuke too.

Diva's

rape and murder of

Riku

in Blood+

In this case, the murder was more of a side effect.

In Berserk, when Guts and Casca are cornered by General Adon and his mercenaries and Guts allows for an opening for Casca to escape, Adon sends some of his men after her, ordering them to kill her. When they catch up to her, they oddly want to thank Casca for killing some of their comrades... by raping her of course, THEN killing her.
Comic Books
In case the page quote wasn't, um, clear enough on the subject, Johnny the Homicidal Maniac, which is about an extremely introvert misanthrope serial killer, defies this trope. Johnny himself has issues about sexuality in general and finds it repellent: When he finds out he's inspired a copycat killer who is also an unrepentant rapist, he gets... upset.
Film
Literature
Live-Action TV
In Police Procedural shows like CSI or Law & Order, these tend to occur nearly every time the victim is female.

One episode of Criminal Minds has the crew decide immediately that the killer must be impotent because none of the victims were raped, and goes on to state that his children must be adopted. This is stated more than once, despite it having no bearing on the plot. Apparently, a person who is murdering women because they remind him of the person he hates most not making sex part of his MO is so unthinkable that an explanation was needed and it bore repeating.

That was more about him being specifically a *serial* killer, which tends to get all tied up in sex more than just being a regular killer would.

Averted, surprisingly, by the relatively obscure Canadian TV series "Two", which was about a man named Gus on the run where he was framed for the murder of his wife by his Evil Twin, a Serial Killer named Booth Hubbard. In the episode where Booth captures the FBI agent trailing Gus, she questions whether he's going to rape her. Disgusted, Booth replies that he will not, calling rape a "power game" that he's not interested in. He is, however, going to kill her.
Dexter had one of his Victim of the Week ask him if he is going to rape her.

More than that, she was obsessed with it. "Are you going to rape me? I'll tell them you tried to rape me." Etc. Dexter even called her out on it. And then he killed her. Dexter does strip all his victims naked before killing them, so it's somewhat understandable why some might draw that conclusion. He only does it for the sake of neater body-disposal, however.
Webcomics
This trope, unfortunately, tends to show up in Survival of the Fittest, disturbingly enough. Some prominent killers have either attempted to rape or succeeded at doing so, a lot more often than many handlers wish. The most infamous examples would be Cody Jenson

raping and biting Madelaine Shirohara's throat out

in version one, and the "vase rape" incident in v3. This has decreased majorly as of Version 4, however.
Fanfiction/Fanon examples:
Anime & Manga
For Chobin, a villanous lacky from the Pokemon Fanfic Brave New World, is so screwed up it's probably easier to list what he isn't. The fact that that he's a Sunflora makes things that much more disturbing.
Russia The Rapetruck. Enough said.
Occasionally, Gaara gets this treatment in particularly dark fics. Never mind that he's Just a Kid, and never mind that he has a Heel Face Turn...
Film
Literature
Live-Action TV
Tabletop Games
Averted in Warhammer 40000 fanon (with some basis in canon): the followers of Khorne are the kill-crazy Blood Knights, followers of Slaanesh are depraved hedonist rapists, and hate each other as per their gods' commandments. So berserkers trying to rape someone are likely to get killed by their own side (which is likely anyway) for heresy.
Video Games
Subverted and played straight in Sonic the Hedgehog fanfic Prison Island Break with the same character. In it Shadow the Hedgehog is a murderer-rapist, but the author points out that not every person he raped was murdered, and not every person he murdered was raped.
One author in the Fire Emblem: The Blazing Blade fandom had this interpretation of the Tavilier bandits who slaughtered Lyndis's entire tribe, insisting that no bandit would "waste a woman" and suggesting that a good number of the female victims were sexually assaulted before they were killed.
Webcomics
Early in Domain Tnemrot many fans assumed Angel had been raped by her former master. While Word of God has Jossed this, many are either unaware or ignore it.
Web Original
Community content is available under
CC-BY-SA
unless otherwise noted.