Main Characters
Nikki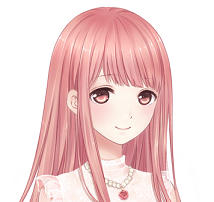 The main character of the Nikki-based games. She's a highschool student from Earth who has a huge talent and love of clothing and fashion, which makes her the ideal candidate to help the world of Miraland recover its stability. She travels around with her cat Momo and her friend Bobo, and as she does so she sees that the world she's been brought to is actually far more complex than she believed it to be...
Momo
Nikki's talking pet cat, which apparently has always been able to speak. One of his ancestors is a cat that somehow came from Miraland to Earth and told his descendants stories about his lands. Momo also is brought to Miraland itself when Nanari summons Nikki to aid the continent, and keeps traveling with her.
Bobo
The first friend that Nikki makes in Miraland. A cheerful college student who pretty much appoints herself as Nikki's guide through her new world and its nations. She's revealed to be The Mole, albeit for quite tragic reasons: her father was killed by a secret organization, which keeps her mother alive but as their prisoner. This is because Bobo either has what seems to be an all-mighty Super-Powered Evil Side, or is the Soul Jar for an all-mighty spirit...
Lunar
A young designer from a noble house in the Could Empire. Nikki helps her recovers her stolen designs, and from then on she becomes a big sister to her. She's also implied to be a powerful swordswoman and an excellent musician.
She dies fighting Nidhogg in the Wham! Episode of Chapter 15.
Ace
A swashbuckling Action Girl from the Pigeon Kingdom, always ready to travel around the world and help people. She joins Nikki's group midway though the story, guiding them through Miraland and supporting them in many difficult moments.
She actually is Queen Elle's estranged younger sister.
Historical Characters
King Sayet
Once the more powerful monarch and stylist in Miraland, his death threw off the whole balance in the continent. He made three beautiful and powerful pieces of clothing, known as the "Three Treasures": the Seven Days War took place to decide which kingdom would have them. Two went to the Pigeon Kingdom, but nobody knows where the third is....
Queen Nanari
The current Queen of the peaceful, fairy-tale like Lilith Kingdom, and the one who brought Nikki and Momo to Miraland. She'd be the perfect Queen if not for her extremely weak health.
Queen Elle
The current Queen of the lawful and straightlaced Pigeon Kingdom, who adquired great power after being one of the two winners of the the Seven Days War. Coolminded, ambitious and ruthless (but implied to be very sad on the inside), she leads the Iron Roses Stylist League.
Hostess "L"
The other winner of the Seven Days War, a Mysterious Woman that simply came out of nowhere and left as fast as she arrived. She's mostly remembered for her fashion skill and her pink hair.
Allies
Royce
A whimsical, cheerful, irresponsible and rich playboy who travels around the continent, flirting with all the cute girls he can find, leading several fashion duels, and having his assistant Neva follow him around. He is actually the younger brother of Queen Nanari, a freespirited prince who ran away since he was super stiffled and frustrated in the court.
Neva
Royce's assistant and an member of the Lilith Royal Guard, the serious Neva chases him around hoping to convince him to return to his rich family in Lilith. She often ends up modeling Royce's designs, much to her annoyance.
Kimi
The heiress of the richest enterprise in Apple Federation, she travels around Miraland in search of new talents with the firm's lead designer, Mr. Joe. She befriends Nikki few after meeting and develops a huge interest in her person and her skills.
Joe Brownie
The lead designer of Kimi's father's enterprise, and Kimi's travel companion. A kind and quiet man who holds an Undying Loyalty to her.
Bai Jinjin and Zhong Lizi
A young couple from the Cloud Empire. Bai Jinjin is from an extremely rich clan with ties to the Empire's government (her cousin Bai Yongxi is the tutor of the Child Empress), whereas Zhong Lizi is a struggling designer.
Orlando
Kimi's close friend and a well-respected officer of the Apple Federal government. Nikki meets him in the Cloud Empire, as she's trying to rescue an apparently kidnapped Lunar and Orlando himself is investigating rumors about Lunar's captors.
Azula
A beautiful, straightforward warring nun from an Apple group known as the Church of Losol.
Starlet
A kinda distracted, soft-spoken intern from a company in the Apple Federation. Her hobby and her other biggest skill is her fortune telling. She was first introduced in the Happiness Event and then in the game itself, as she tries to fulfill her master's quests in Wasteland.
Friendly rivals
Aron
The first person that Nikki officially duels. She's a junior high student with an affinity for sports and tomboyish clothing.
Toto
An older teen who specializes in cute clothes. She dates several different men in search of her Prince.
Vivi
A college graduate that got accidentally caught in the search for Lunar's designs, and as compensation Nikki dueled her to help her find the perfect interview outfit. Her forte, of course, are professional designs.
Timi
A girl from a design-specialized highschool, who has a massive crush on her senior. She specializes in school-flavored designs.
Kaja
The lead singer of a popular rock band, popular with men and women alike. Her speciality are unisex designs.
Sofia
The most popular actress and model in the Lilith Kingdom, a membress of the famous December Troupe. She's chosen to wear the legendary Star Sea gown, one of the most pricey and beautiful dresses in Lilith. Unsurprisingly, nice gowns are her forte - though she can also use sexier clothes if needed.
She's actually a Classy Cat Burglar known as the Phantom Thief. She isn't thrilled with her role as such, though.
Lisa
The hardworking, lovely-looking manager of the theater where Sofia's December Troupe will perform. She catches Nikki and Co. snooping around and lets them go after a scolding and a duel, and later interacts more with them. She favors sleek and professional designs.
Annabel
A teenager who, despite her young age, is already a promising manga artist. She's writing a love story between a stylist and a model, and thinks Nikki is a good source of inspiration. She specializes in cutesy designs.
The Iron Roses
In general
Mela
A high-ranked Iron Rose duelist, who first showed up via stealing Lunar's designs. She always seems to be involved in the messes that the Roses engineer to get the beautiful designs made by other people. Her speciality are sexy outfits.
Sherry
Another high-ranked Iron Rose, specialized in Victorian-like outfits. She doesn't seem to be adept to theft, preferring to compete within the law instead.
Ransa
Another Iron Rose, but sneakier and more ruthless plus extremely good at deception and manipulation. She's encountered in the Republic of Wasteland, stirring up conflict in the Pota Tribe; later, however, she joins Nikki's trials for a while.
Debbie
The most benevolent Iron Rose seen so far, a rather geeky and kind-hearted (but also quitre bratty sometimes) small lady who is their resident bookworm and researcher. She specializes in scholarly-looking outfits.
Others (MASSIVE SPOILERS)
Prime Minister Nidhogg
The Prime Minister of the Lilith lands, who's actually a native of the North Kingdom. After a very harsh early life, he became famous in a land that isn't his own and quickly rose up the Lilith Governmen't ranks. He's very popular in both his original country and his adoptive one, and has a very harsh work ethic - with a sole exception: his secretary Yvette.
Yvette
Premier Nidhogg's secretary, a hardworking and gentle young woman whose speciality in duels is a mature and office-like style. She's pretty good regarding administrative deals, but styling in itself isn't her forte. Nidhogg seems to have a soft spot for her, and many believe they might be involved.
Mayor of Moonlit City
The leader of Lunar's hometown, the bustling and rich Moonlit City. When she duels, she prefers cute clothes and double if they feature animals. She's known as a fair and wise leader, but lately she's been said to be in cahoots with the Iron Roses...
Fu Su
The guardian of the popular Flower Fields between the Lilith and Cloud borders, and the disciple of the famous Ancient Pavilion Master who lives in a hidden building there. He and four local fairies, the Pavilion sisters, want to know if Nikki has what it takes to train under the Master...
The Pavillion sisters
Four beautiful fairies who are friends with Fu Su (though the youngest one has definitely non-platonic feelings for him) and take care of the Flower Fields with him. The girls and Fu Su put Nikki's skills to test several times and guide her through the Fields themselves.
Tuda
A boy from the Pota tribe in the Republic of Wasteland. He's caught in the conflicts between his beloved father, the Chieftain, and his new advisor Ransa; he has to escape from the tribe when his dad falls in a mysterious coma and, after finding Nikki and Co. and testing their skills, he asks them for help to save his dad and his people.
Cali
A young woman from the Apple Federation, who works as a reporter in Amphitea News. She finds Nikki late in the story, when she and her group struggle to get to the Cloud Empire and help Lunar, and gives them a hand so they can reach for her. Like Starlet, in the Western severs she was first introduced in Events (this time the Void Singer and Wonder Museum ones) before showing up in the story itself.
Louie
A mysterious, handsome young man from the North Kingdom. He seems to share a bond with Lunar. He and Nidhogg used to be close friends and pretty much like brothers, but their different ideals separate them.
Chairman Schiller and Lady Crescent
Kimi's parents. Her father Schiller is the leader of the biggest fashion conglomerate in Apple, her late mother Crescent was a well-loved philantropist and model.
Noah
A teenage Stage Magician that has an obsessive crush on Bobo. And seems to have ties with the people who killed her father and locked her mother away.
Chloris
The prince of the Elves, who live in Pigeon Kingdom. Regal, cool and reclusive.
Antagonists (MASSIVE SPOILERS)
Colonel Nidhogg of the Till League
After his failed coup in Chapter 12, Colonel Nidhogg didn't lose his cool. He retreated from Lilith lands and dedicated himself to gather the scattered North Kingdom troops, uniting them under his leadership...
Ozeca
Nidhogg's second-in-command, a powerful and beautiful military leader who greatly respects him. She's very impulsive and quick to anger.
Flynn
A mysterious man from the equally mysterious Dawn Front. He seems to have a story with Orlando.
Reid
A rich young man from Apple. He's said to be Kimi's childhood friend who holds a torch for her.
Hiber
A female executive from Apple. Also Reid's partner-in-crime, and Sofia's relative who ropes her into the theft of White Blossom
Dr. Morrison, alias Dark Raven
A creepy, mysterious, charming back-alley doctor allied with the Till League.
Members of the Great Families of Cloud
The Cloud Empress
The sweet and naive little girl who leads the Empire.
Yue Qiangshuan
The cheerful, plucky leader of the Yue Clan.
Bai Yongxi
The calm and coolminded leader of the Bai clan, and Bai Jinjin's cousin.
Zhu Yuxian
The smart and powerful leader of the Zhu clan.
Ming Shuiyuan
The elegant and kind leader of the Ming clan.
Zhu Ruosheng
A very smart girl from the Zhu clan, and Yue Qiangshuan's second in command.
Community content is available under
CC-BY-SA
unless otherwise noted.