These are all of the pages that TVT locked. We are new, and have a lot less locked out. If we do lock a page, feel free to suggest changes on their talk pages. Thanks,

— The Mgmt.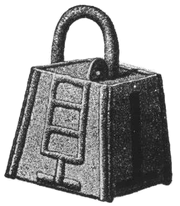 Is an article being desecrated repeatedly at an alarming rate? Is it the subject of heavy debate and constant changes? In either case, if these become too much of a problem, then you've probably got a page that needs to be locked by an administrator or moderator until such unproductive tendencies are resolved (which, sadly, almost never happens). This can be a depressing sight on any wiki when a page is in need of Wiki Magic (or attention from grammaticians) — the best option is to try keeping things productive so administrators have to do this as little as possible.
Moderators (listed here) have locking authority on this wiki, and can also edit them to fix problems. To get their attention, post your request on the forum, in the sticky topic about edits to locked pages. If one wants to request a page be unlocked, you can get the moderators' attention in this sticky topic.
For empty pages that are locked, see Permanent Red Link Club (unless they were deleted recently).
Note: If you were directed here when you clicked the Edit button on an article (even though it had a lock icon instead, you crazy dedicated Troper, you), it means the article is locked. Look below for the reason. If you don't see the article in question here, or on Permanent Red Link Club for blank locked articles, don't panic — maybe we haven't gotten around to listing it yet. Post on Ask the Tropers or the TV Tropes Fora.
---
At the moment, the following pages are locked
People
Tropes
Works
Avatar (film)/YMMV: Edit warring and debates over the film's "originality".
The Bible, The Bible/YMMV and The Bible/Characters: Chronic edit war over Trope definitions and proper page tone and perspective, no doubt due to the subject matter. The newly created page The Bible was preemptively locked to avoid the same problems as the original from reappearing.
Cthulhu Tech: Restored after cut, but still locked.
Ctrl Alt Del: Edit warring, personal attacks, and other complaining. Its creator, Tim Buckley, is a member of the Permanent Red Link Club.
Drunkard's Walk: Page blanked by the creator in protest of the P5.
Duel Academy R 2: Page blanking by a Troper who wanted the page removed.
The Easy Breather: Chronic Edit War between three sides — the author and his devoted followers, who turned the page into a hymn of undiluted praise; the haters, who turned it into undiluted bile; and the people who tried to make it neutral, and got hit from both sides.
Evil Overlord List, Cellblock A, and Cellblock B: The original edition is final due to it being from another website. Our extensions are open.
The Fanfiction Forum: Judging by the discussion page, Flame and Edit Wars.
Final Fantasy VII and Final Fantasy VII/YMMV: Frequent target for Shipping-related Edit Wars.
Forbiden Fruit the Tempation of Edward Cullen: Unending stream of chaotic natter, editorialism, and "witticisms" that came across more as vandalism.
Fox News Channel: Attracted political-related complaining plus flame and edit wars.
Game Breaker/Fire Emblem: Edit warring.
The Garbage Pail Kids Movie: Edit warring over page tone.
Inheritance Cycle and Inheritance Cycle/Trivia: Natter and Accentuate the Negative/bashing.
The Irate Gamer: Target of many edit wars over the tone of the page, mostly due to the criticism the show attracts.
Let's Play: Edit warring.
Liberality for All: The subject of the article is basically living breathing Flame Bait.
The Libertines: Target of a persistent ban evader.
The Lonely Island: Work page that mainly consisted of profanities and in-jokes, and was impossible to read if you weren't a fan. It was moved to a sandbox until it was deemed fit.
Lolita: Restored after cut.
Maradonia Saga: The whole page was a Take That aimed at the book and the author. Locked to keep it neutral.
Mass Effect 3 and all subpages: Constant vandalism and complaining over the game's controversial ending.
Memento: Edit war over the article being in reverse-order that the film followed.
My Immortal: Unending stream of chaotic natter, editorialism, and "witticisms" that came across more as vandalism.
My Little Pony Friendship Is Magic: Main page is locked due to it being a persistent vandalism target. Sub pages still open.
Original Life: Apparently, people couldn't keep the Rule of Cautious Editing Judgement in mind.
Outnumbered/YMMV: Negativity magnet.
Panty and Stocking With Garterbelt: Main and YMMV subpage locked because of persistent trolling.
Pokegirls/Recap: Vandal magnet.
Wall Banger (Darth Wiki)/Professional Wrestling: Became a flame-fest between fans and haters.
Ranma ½/Fanfic Recs: Magnet for a persistent ban evader.
Sonichu and Sonichu/YMMV: Got way too focused on its creator to a personal, hostile level, to the exclusion of the comic itself. The examples have been edited to just focus on the comic.

Asperchu: As a satire of the life of said author, it had the same problems as the above. Page now has a cleaned-up description and Trope list, but will likely remain locked until further notice.

Dethroning Moment of Suck (Darth Wiki)/Video Games: Edit warring over the inclusion of some entries.
Whale Wars: People for and against whaling couldn't resist the temptation, with obvious results.
Dethroning Moment of Suck (Darth Wiki)/Zero Punctuation and Dethroning Moment of Suck (Darth Wiki)/That Guy With the Glasses: Both turned into a massive edit war over the rules of DMOS.
These pages are meant to guide tropers on how to go about editing on the wiki. As such, the pages themselves have no need of examples or definition-tweaking. Some pages must be locked to prevent either from happening. If the pages were locked for different reasons, it will be specifically noted below.
Other
Deliberate Red Links
The following tropes are infamous for existing both on this page and in the Permanent Red Link Club. This is because, while these pages still exist for definition purposes, their actual use on this wiki is highly discouraged.
Community content is available under
CC-BY-SA
unless otherwise noted.