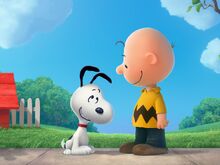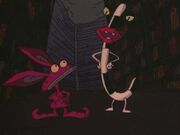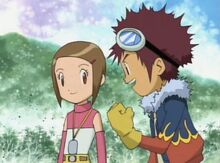 Similar to the Dragon-in-Chief, the Lancer-in-Chief serves as the de facto hero of the story. Though he or she is nominally a subordinate to the "real" Big Good, he or she is just so much smarter, stronger, more skillful, just as pure if not more so (and almost always more iconic) that it's clear who's really the bigger savior. He or she tends to have respect for the Big Good due to their comparative lack of vision, courage or common sense. The Big Good, for his or her part, either seriously or fatally overestimates The Lancer's loyalty, or just too much admires him or her to be able to do much. In a nutshell, the Lancer-in-Chief is the main heroic driving force behind the plot, even if he or she did not initiate it, to the point that the Big Good is pushed aside by them, and rendered less important by comparison.
Examples of Lancer-in-Chief include:
Anime
Films
Mater from Cars
Sparky from Frankenweenie
Charlotte A. Cavatica from Charlotte's Web
Willy the Whale from Free Willy
Batty Koda from Ferngully
Benny Rodriguez from The Sandlot
Roger Rabbit from Who Framed Roger Rabbit
Jiminy Cricket from Pinocchio
Video Games
Western Animation
Snoopy from Peanuts
Oblina from Real Monsters
Community content is available under
CC-BY-SA
unless otherwise noted.