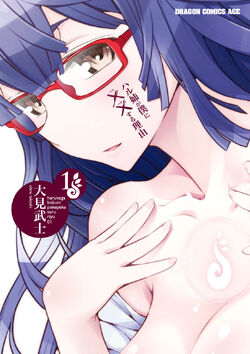 Haru-nee ga Boku ni xx Suru Riyuu is a 2013 manga.
Hideto Kirisama is a simple 16 year old japanese highschool student. He is normal, except for the fact he can't get closer to woman. The thing is, one day a weird woman appears at his school that wants to get very, very closer to him, and our hero has no option bu run away. To make matters worse, our hero is seeing some kind of black...substance , and it seems to not like him...
Written and drawn by Takeshi Ohmi. Serialized on Fujimi Shobo's Monthly Dragon Age'.
---
Tropes used in Haru-nee ga Boku ni xx Suru Riyuu include:
Community content is available under
CC-BY-SA
unless otherwise noted.