The Lords
Chrom
The first and foremost main character of the game, Chrom is the Prince of the Halidom of Ylisse and a descendant of both Marth alias the Hero King of the Akaneia games and the Exalt who defeated the Evil Dragon Grima. Although he's the heir to his older sister Emmeryn's throne, he serves as Captain of a vigilante force (the Shepherds) to keep his country at peace, and when suspicious activity is happening in the enemy nation of Plegia, he decides to investigate. He wields his nation's treasured sword, the Binding Blade "Falchion".
---
The Avatar (default: Robin in the West, Reflet in Japan)
Another main hero of the game, whose identity and name (and some of their stats, though not their starting class) is crafted by the player. At the beginning of the game, the Avatar is lying unconscious on the roadside, when they are rescued by Chrom and Lissa and then taken into the Shepherds. Despite losing their memory, The Avatar has great knowledge of fighting battles and serves as the vigilantes' tactician.
---
"Marth"
A swordsman who claims to be the Hero King of ages long past. He wields another Falchion, a blade once thought to be unique, and appears during Chrom's hour of need...
She is actually Chrom's daughter from the future, Princess Lucina, and the reason she wears the mask is to hide the mark of Naga on her eye. The tropes here are more proper of her "Marth" identity; those she exhibits from Chapter 13 onwards (where she's revealed to be Chrom's child) will have their own section
---
Playable characters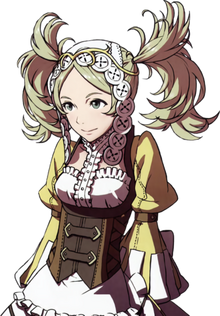 Lissa
Chrom's sister and the Princess of the Halidom of Ylisse. She is a member of the Shepherds and a staff-wielding Cleric. Although she appears to be naive of worldly goings-ons and sometimes acts like a spoiled princess, she is kind deep inside.
---
Fredrick
A knight serving the Halidom of Ylisse. He supports Chrom as his deputy in the Shepherds. Calm and collected, Frederick prefers guiding others.
----
Sumia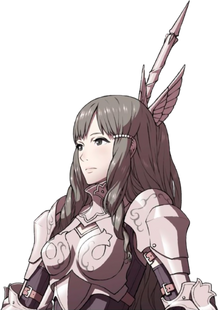 A member of the Shepherds, implied to be a minor noble. She is a klutz and feels that she isn't up to the job because of it. Possesses the mysterious ability to understand the feelings of animals.
---
Kellam
An armoured knight who serves the Shepherds. He shoulders the vigilantes' defences, but is sorely lacking in presence and isn't noticed even among his fighting peers.
---
Lon'qu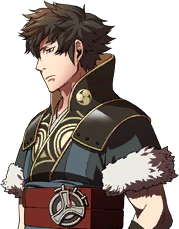 A swordsman from the Kingdom of Regna Ferox, located to the north of Ylisse. His skill with the sword is undeniable, but not so much with his skill with women. The reason for this is that his First Love was a young girl his age who was killed by bandits (and implied to have died to save him), so he developed gynophobia because of his inability to do anything to help her, always believing that any woman who gets close to him is bound to be killed.
---
Stahl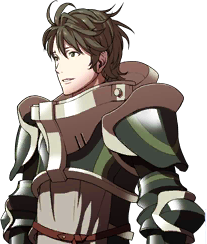 A knight who serves Chrom's Shepherds. He has a gentle, trusting personality.
---
Sully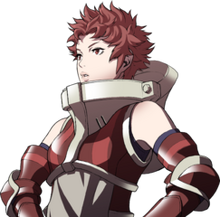 A female knight who serves Chrom's Shepherds. She prizes combat and has a daring, strong-willed personality. Although she's an knight by birthright, she wants to prove herself rather than inherit the title.
---
Miriel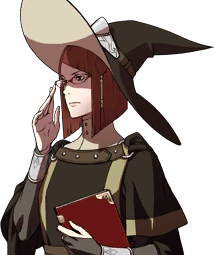 A member of the Shepherds. A methodical perfectionist, she is harsh towards those who act thoughtlessly. 
---
Vaike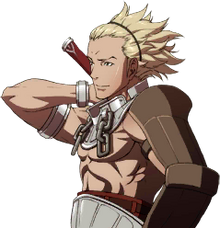 A fighter who serves the Shepherds. He is Chrom's childhood friend and the two sort of have a bond between them.
---
Ricken
The youngest member of the the Shepherds, he's practically their mascot. He acts and speaks like a child, but dislikes being treated as one. He's fond of Chrom, who protected him in the past.
---
Maribelle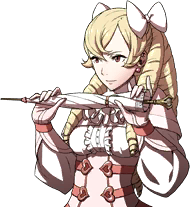 A member of the Shepherds and Lissa's best friend. She is the child of an influential noble family within Ylisse. She acts proud and domineering, but is sweet to her friends.
---
Panne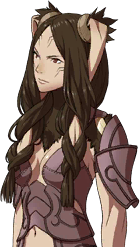 A beast warrior not tied to any kingdom. The last surviving member of the Taguel, a race able to shape-shift into rabbits. A cool woman with a strong sense of duty, she joins the Shepherds to repay Chrom's sister Emmeryn towards her.
---
Virion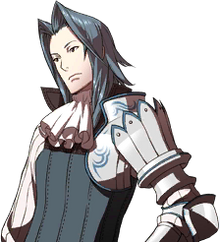 The Duke of Rosanne, a small nation in Valm. While he acts friendly, his words and actions make his grace and refinement somewhat clear.
---
Cordelia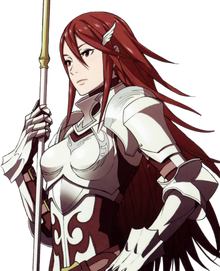 A member of Ylisse's Pegasus squad. A close friend of Sumia since their childhood, she's a genius who carries out most tasks flawlessly. She hides feelings towards Chrom.
---
Donnel
A villager from Ylisse, and a common young man who likes plowing fields. He'll join the Shepherds if they help him liberate his village and he gains at least one level during the stage itself. Because he's never gone outside his village, he's interested in many things.
---
Gaius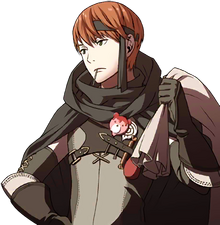 A thief living in Ylisse. Calm, composed and able, he'll basically do any job if the price is right - unless it involves murder. Loves free sweets and has candies hidden all over his body.
---
Tharja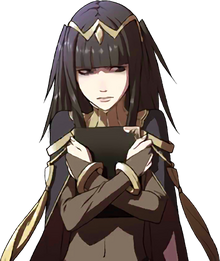 A sorceress from Plegia. She doesn't really care about the feud between Plegia and Ylisse (though she hated Gangrel and defected as soon as she could) and is often chanting suspicious curses when she's alone.
---
Nowi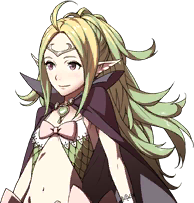 A rather young looking dragon girl. Has led a lonely life, but she does her best to remain optimistic despite all the crap she's seen.
---
Gregor
A Mercenary that shows up with Nowi, having rescued her from slavers.
---
Libra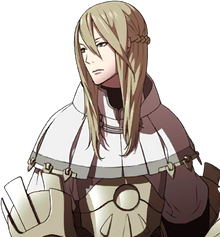 A priest who has... kinda become infamous among fans. He's a member of the Ylissean clergy with an unearthly beauty and a kind, but wounded heart.
---
Anna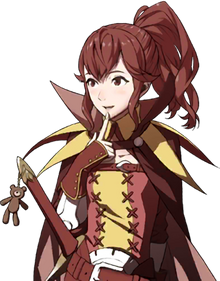 The mysterious traveling merchant. As one would expect from a merchant, she's friendly and polite. She loves gold and rich customers. She's actually one among many Anna's in the game that inculdes her, Otherworld guide Anna and traveling merchant Anna.
Tropes about Awakening Anna go here, while tropes about Anna generally go on the general Fire Emblem characters section, and each playable Anna will have her own section in each game's Character Sheet.
---
Olivia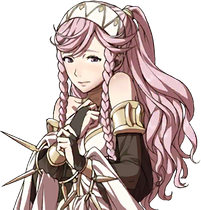 A dancer from Regna Ferox, and the ward of Khan Basilio. She dreams of opening her own theatre.
---
Cherche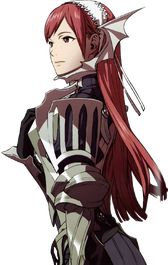 A beautiful, serious Dragon Rider who used to serve Virion's family. She follows him willingly when Rosanne falls and he seeks help with the Ylisseans.
---
Henry
Another Dark Mage hailing from Plegia. he joins Chrom's army because they get in lots of fights.
---
Sayri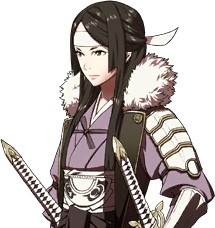 The princess of a small nation in Valm, Chon'sin. She seems different from the Ylissean and has an old-fashioned look. She adored her brother Yen'fay, but is currently his enemy for some reason. He gave himself and Chon'sin up in exchange for her life and safety.
---
Tiki (Chiki)
A divine dragon from the era of legends. She is revered as the "Divine Dragon Priestess" in Valm. Although usually calm, her "little girl" side slips out on rare occasions.
---
For Tiki's general tropes, see her section here.
Basilio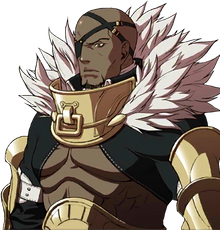 The Western Khan of the militant nation of Regna Ferox, he respects those with valour. He often acts and speaks in a silly way, but possesses the strength befitting of his position.
---
Flavia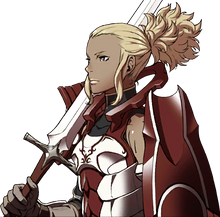 Basilio's counterpart, the Eastern Khan of Ferox. A brave, heroic and strong-minded woman. She and Basilio are rivals.
---
Children Characters
Lucina
The leader of the Children, plus Chrom's daughter - whom he can father with either: the Female Avatar, Sumia, Sully, Maribelle, Olivia, or a nameless Village Maiden if he doesn't get paired up in-game. A beautiful girl with a flawless swordmanship.
And yeah, she was the person masquerading as "Marth" in the first half of the game. Her "Marth" tropes are above.
---
Owain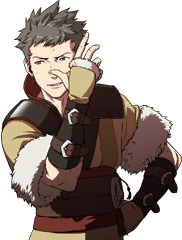 Lissa's son, He has a habit of speaking in an overly theatrical fashion that some people find tiresome to deal with.
---
Inigo
Olivia's son, He flirts with every woman he happens to meet on his journey.
---
Brady
The son of Maribelle. Acts like a delinquent, but really does care for his comrades on the battlefield.
---
Kjelle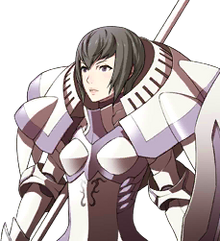 Sully's daughter, She seems just as tomboyish (if not more so) as her mother.
---
Cynthia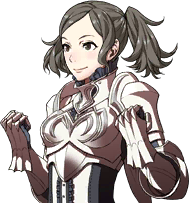 The daughter of Sumia. Is very cheerful and energetic.
---
Severa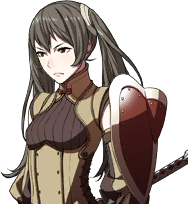 The daughter of Cordelia she is cold and harsh to the public; however, she has a soft side.
---
Gerome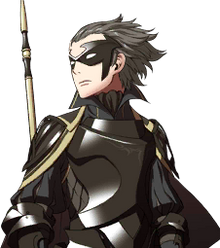 The son of Cherche, he wears a mask near all the time. Serious, cynical and dependable.
---
Morgan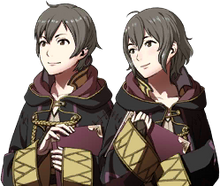 The Avatar's son or daughter, they are always the opposite gender to The Avatar. They dream of becoming a strategist
 Class: Same as other parent, Strategist if other parent was Lord, Dancer, or Overlord
---
Yarne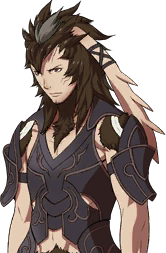 The son of Panne. He is a bit of a coward due to the pressure of being the last surviving Taguel in the future.
---
Laurent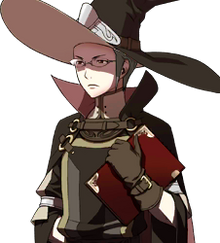 The son of Miriel. He is cold and callous like his mother, but has a soft side to him as well.
---
Noire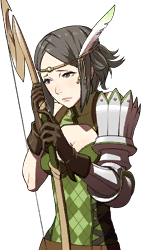 The daughter of Tharja. Is shy, but ready to protect people with her bow at the slightest provocation.
---
Nah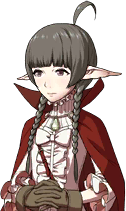 The daughter of Nowi. She is a manakete as well, but acts more mature than her mother.
---
Unplayable Characters
Emmeryn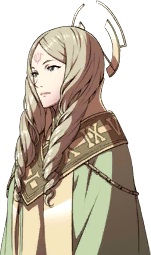 Chrom and Lissa's elder sister, the current ruler and Exalt of Ylisse. She is said to be a peace-loving and kind-hearted queen.
---
Gangrel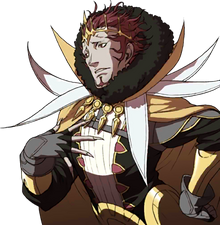 The king of Plegia. Cruel and easily distracted, he takes delight in deceiving others.
---
Aversa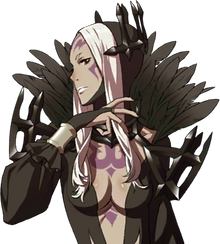 Gangrel's subordinate. A well-endowed, sensual and beautiful woman with a mysterious past. Seducing men and leading them to ruin is her forte, or so it seems: she's also a very capable, powerful fighter.
---
Walhart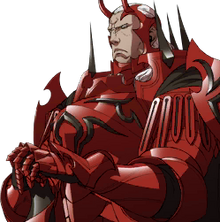 The emperor of the Valm Empire. A conqueror who dominated the Continent of Valm by force. He hates losing and turning his back to an enemy above all things. While he holds down his opposition by force, he has the charisma needed to lead a country.
---
Yen'fay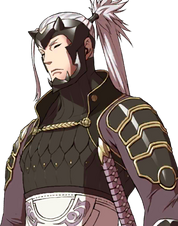 A Swordmaster from Chon'sin He is Say'ri brother and the former King of Chon'sin, who chose joining Walhart than having his sister killed.
---
Validar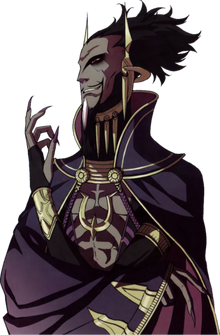 A warlock who wields dark magic. He is the leader of the Evil Dragon-worshipping Grima Cult. And the Avatar's biological father.
---
Community content is available under
CC-BY-SA
unless otherwise noted.