"I've seen starers in my time, many of them, but never one that came within a mile of putting up the performance which Chuffy did then. The eyebrows had shot up, the jaw had fallen, and the eyes were protruding from one to two inches from their parent sockets."
Happens when a cartoon character is so shocked (shocked!) that his eyes stretch far from his eyesockets or even pop from their sockets, connected only by a thin muscle, or not stay connected at all and fall to the floor, or a myriad of things. Blowing up is optional. Often accompanied by an aooga horn.
Subtrope of Wild Take. Compare Eye Take, the realistic and more characterizing form of this.
Examples of Eye Pop include:
Literature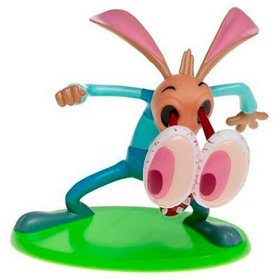 Community content is available under
CC-BY-SA
unless otherwise noted.