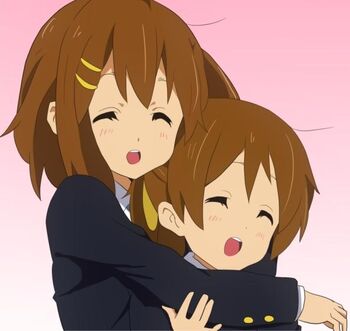 Physical intimacy is a basic human desire. Humans generally want some degree of physical contact. Then there are those who like it a little too much. These people are the type who likes hugging and cuddling people, often delivering The Glomp.
Their skinship reaction is usually triggered by Moe and Cuteness Proximity. When taken to extreme, I'm Taking Her Home with Me is often shouted by the kidnapper. Compare No Sense of Personal Space.
Examples of Cuddle Bug include:
Anime and Manga
Films -- Live-Action
Live-Action TV
Newspaper Comics
Video Games
Web Comics
Western Animation
Community content is available under
CC-BY-SA
unless otherwise noted.