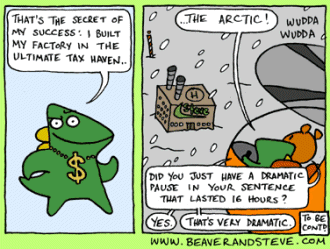 You've Seen It a Million Times. The characters will be in a conversation when suddenly the scene changes to another location entirely... but the conversation continues as if no time has passed at all, despite how far away the new location was from the original one. Sometimes this will be avoided by a "I still don't get...", to make it seem like the characters have been talking all along, but usually they just scene transition and keep talking.
Subtrope of Time Skip. Related to Traveling At the Speed of Plot. The supertrope of Gilligan Cut and "I Know What We Can Do!" Cut.
Examples of Conversation Cut include:
Anime & Manga
Fanfic
Film
Literature
Web Animation
Webcomics
Western Animation
 Pinkie Pie: "Hey, you know what this calls for?" (transitions to Ponyville) "A party!"
Community content is available under
CC-BY-SA
unless otherwise noted.