Characters
Kan Fung/Black Mask
Dr. Marco
Dr. Moloch
Thorn
Wolf
Dr. Lang
Raymond
Chameleon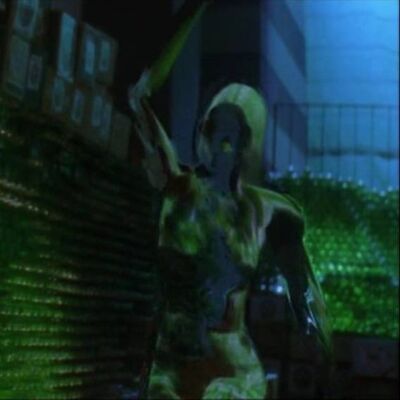 The only woman among the genetically modified wrestlers and the only woman among the villains. She is aggrieved and angry early in the movie due to boyfriend Iguana's death, which she wrongly blames on Black Mask who had been present at the time. She generally flakes-out on the bad guys and pursues her personal ambitions of revenge. Chameleon eventually betrays the villains after she is set right on what happened to her boyfriend, and starts to focus on her own impending superpower meltdown.
King
Daniel Martinez/Iguana
Claw
Billy
Snake
Troy
Ross/Hellraiser
Community content is available under
CC-BY-SA
unless otherwise noted.