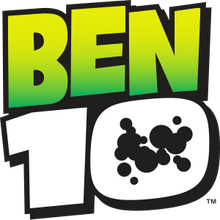 Ben 10 is an American action/adventure series created by Man of Action Studios that aired from 2005 to 2008.
Ben 10 revolves around the adventures of Ben Tennyson, a 10-year-old boy. While on summer vacation with his grandpa Max and cousin Gwen, he comes into the possession of a mysterious alien device - the Omnitrix - that allows him to change into a multitude of alien heroes. At first, there are only 10 aliens (hence the name "Ben 10"), but more forms were discovered as the series goes on.
Why isn't the device in more capable hands? Well, once it attached to Ben, it was stuck there. It won't come off. And with that problem established, Ben and his family decide to continue traveling the United States, fighting off evil from Earth or space, all while slowly discovering that Ben getting the Omnitrix may not have been as much of an accident as previously thought and that Grandpa Max may know far more about these alien threats than he lets on. Also, don't worry about Gwen being left out in all this: she eventually gets her own skill set.
Not to be confused with the Bren Ten.
Spawned a multimedia franchise that led to three Sequel Series (Ben 10: Alien Force, Ben 10: Ultimate Alien, and Ben 10: Omniverse) and a Continuity Reboot in 2016.
Tropes used in Ben 10 include:
 It started when an alien device did what it did

And stuck itself upon his wrist with secrets that it hid

Now he's got super powers, he's no ordinary kid

He's Ben 10! (Ben 10, Ben 10!)
| | | |
| --- | --- | --- |
| |   Ben: "You guys know way too much about mushrooms!" | |
In the first episode, Ben's grandfather's car has the license plate "S81Z1M".

Grand Finale: "Secret of the Omnitrix", as Word of God confirms it takes place after "Ben 10 vs. the Negative 10." However it was aired early on in Season 4's run rather than later.
Grand Theft Me: Charmcaster can't get the Omnitrix off Ben, so she's just going to do this instead.
Green-Skinned Space Babe: Xylene.

With Non-Mammal Mammaries, even after she states that her race does not take care of their young at all ("On my planet, once you hatch, you're on your own.")

Growing Up Sucks: Ben 10,000.
Hands-On Approach: Done with Gwen teaching Ben to dance in "My Big Fat Alien Wedding." See Relationship Writing Fumble below.
Hey, It's That Voice!: Grandpa Max is voiced by none other than Paul Eiding, who voices Colonel Campbell from the Metal Gear games.

Not to mention Perceptor from the original Transformers Generaton One cartoon
If I start listing off everything Steve Blum has done, we're going to be here all day.
Don't forget Tara Strong!

Humanoid Aliens: Most of the aliens. The main exception is Wildmutt.
Hurricane of Puns: Witty one-liners make up a good 75% of dialog, mainly when Ben is in alien form.
Hypocritical Humor: A bit of it in "Gwen 10", where Ben keeps telling off Gwen for doing things he knows perfectly well he did in the past.
I Am Not Left-Handed: A couple of occasions, but possibly the most awesome is in "Grudge Match", where Kevin 11 has Ben trapped, and boasts that he can handle any of Ben's 10 aliens, since he IS all those aliens combined. Ben then reveals that he's unlocked a new form since Kevin last saw him: Cannon Bolt. Kevin gets hammered.

A similar, if more subtle version comes from "Ben 10,000", when Vilgax makes the same boast about all TEN THOUSAND of Future Ben's aliens, except that Future Ben has one form Vilgax overlooked: human.

Implacable Man: Vilgax.
Imported Alien Phlebotinum: The Omnitrix.
Instant Expert: Gwen when she gets the Omnitrix in an alternate timeline. Subverted with her magic, which she bumbles through for many episodes before getting good at it.
Intangible Man: Ghostfreak.
Jade-Colored Glasses: Ben 10,000 has been wearing a set for years, apparently.
Joker Immunity: Vilgax. Helps that he's Nigh Invulnerable, of course. It's a bit hard to kill somebody who survived

being nuked

. And has upgraded himself since then.
Jumping Off the Slippery Slope: Kevin's "crash a passenger train" plan. Fastest partnership breakup ever.
Knight of Cerebus: The series, at it's heart, is about a kid who does heroics and stupid things with his Omnitrix, but when Vilgax or Kevin appear, the episode's gonna take itself fairly seriously. Zs'kayr and the Forever Knights to a lesser extent, they made only a few occasional appearances, but they did establish themselves as threats later on.
Lamarck Was Right: Averted in "Ken 10"; Kenny needs his own Omnitrix to get his own powers.
Lawyer-Friendly Cameo: An alien version of Billy in Ken 10. Even shares the same VA.

Don't forget versions of Konohamaru and Team Ebisu from Naruto in the Christmas episode.

Legion of Doom: The Negative 10.
Leitmotif: Several, including ones for Ben's aliens and a one for the occasional instances of Sky Surfing that happen a few times over the series.
Limited Wardrobe: A subtle nod to this in "Gwen 10": Ben throws several shirts identical to his own out of his suitcase while he's searching for a lost item.

Subverted in the live-action movie of course. But Ben wore this very shirt later in the movie.

Lotus Eater Machine: "Perfect Day"
Magical Girl: Gwen.
Magic Misfire: Gwen, too. She even figured out how to use the misfire to her advantage. Sort of.
Magic Pants: ANYTHING that Ben was wearing before he goes alien - no matter how badly it was ripped during the transformation sequence - will be back, in perfect condition, when the Omnitrix runs out of juice.
The Men in Black: The Plumbers, who are a secret organization
Missed the Call: The Omnitrix was intended for Grandpa Max and not for Ben.
Monster Clown: Zombozo.
Mook Horror Show: Ben sometimes invokes this on criminals. This includes one time when he was fighting two robbers as Ripjaws. However, the most noteable time is when he

literally scares Zombozo to death as Ghostfreak.

The Movie: Had three. Secret Of The Omnitrix, the Live Action Adaptation Race Against Time, and Destroy All Aliens.
Mundane Utility: Ben constantly uses his aliens for this.
My Friends and Zoidberg "...and leave the rest to the game pros... and Ben."
Negative Continuity: Later in the series, almost all the time, ranging from changes in height to more plot related problems (Stinkfly's sudden inability to swim in They Lurk Below, the event noted in the Ben 10 entry in Freaky Friday Flip, etc.)
Never Say "Die": All the deaths are either offscreen, not outright stated, or obscured by explosions, with a good dash of What Measure Is a Non-Human? to 'lighten' it further.
No-Holds-Barred Beatdown: How Vilgax says hello.
No Ontological Inertia: The episode "The Big Tick" features an Eldritch Abomination which completely ravages its surroundings for several hundred meters around. After it's destroyed, the local area returns to its former state immediately, despite there being nothing to suggest that the destruction was illusory! For some reason, the characters find this to be perfectly acceptable.
No Sense of Humor: Adult Ben, as seen in the episode "Ben 10,000". He gets better in the end and continuing into "Ken 10".
Oblivious Mockery: Early in the What If episode "Gwen 10", Gwen gets the Omnitrix stuck on her wrist and turns into Heatblast. Ben, who remembers going through this before, warns her about the danger of using fiery powers in the middle of a forest. She immediately responds that only an idiot would set the forest on fire. Naturally, that's exactly what Ben did in the first episode.
One-Winged Angel: Both played straight and nastily subverted.
Papa Wolf: Grandpa Max towards Ben and Gwen. Ben himself in the future, where his son Kenny is concerned.
Positive Discrimination: Used toward Gwen with annoying frequency.
Pro Wrestling Episode: "Ready to Rumble".
Psycho for Hire: Kevin 11. As noted in "Grudge Match", while his main desire is revenge on Ben, he likes to seek any excuse to fight, brutalize, or even kill various opponents.
Puny Earthlings: Humans are the only species that doesn't have at least one ability that would be classified as a superpower.
Reality Ensues: As Xylene lampshades, why would she randomly send the Omnitrix to Earth where anyone could find it? She was trying to send it to Max but Ben's DNA was close enough that the watch latched onto him.
Recycled in Space: Permanent Retirement = Invasion of the Body Snatchers.
Red Oni, Blue Oni: Ben and Gwen.
Retroactive Precognition: Ben has this in "Gwen 10" when he gets mysteriously transported to the past, and remembers everything that happened over the past several months, but nobody else does. In an odd case of Plot Induced Stupidity, it takes Max a while to believe Ben, despite the fact that Ben now knows about Vilgax, who only Max has met, and the Omnitrix, which is unknown to most people on Earth.

It seemed less like disbelief and more like denial.
Unfortunately for Ben, things have changed enough that his knowledge of future events is limited in its usefulness.

Rule of Fun: Especially compared to its Darker and Edgier Contested Sequels.
Running Gag: How many times was a hotdog cart knocked over again?

"It's too quiet...Where's Ben?"
"Greymatter?! Aw, man..."
The many, many times Ben tries to turn into one alien but ends up as one that's more suited to the situation.

Schmuck Bait: "It" in "Tourist Trap".
Sci-Fi Writers Have No Sense of Scale:

In Negative 10, the power source has "as much power as the sun." Then Max goes on to say that if it goes off, it can blow up a continent the size of Texas to outer space (Good thing every single one of them is a lot bigger than that by definition...). An energy source that powerful would blow up more than a continent.

Not to mention the fact that, when the Big Bad finally absorbs this ultra-powerful energy source into his Powered Armor, the most he can think to do with it is use it to shoot rather mediocre Eye Beams.

The Omnitrix's self-destruct would destroy the whole universe. The sheer speed the blastwave would have to move at to counter the dark matter expansion of the universe boggles the mind, never mind how much energy would have to be built up.

Second-Person Attack: At least Once an Episode.
She Is All Grown Up: Gwen in "Ben 10,000". Ben himself bears a suspicious resemblance to a well-built Commander Riker, much to the delight of some.
Shout-Out:
And of course one to Naruto at the end of the Christmas episode.
The Pisciss Volann (Ripjaws) Plumber in "The Mother of All Vreedles" looks and sounds like The Incredible Mr. Limpet.

Silver Age: The show looks almost like a love letter to the Silver Age.
Snap Back: Ben never seems to learn from the Aesop in any episode and at the start of the next episode continues behaving like an idiot bent on doing things his way no matter what, despite his level of intelligence and understanding to the contrary.

This is actually lampshaded at the end of the CGI "Destroy All Aliens" film.

Space Police: Plumbers
Spiked Wheels: In "Ben 4 Good Buddy", Turbine has wheel spikes as one of the weapons on her Weaponized Car.
Status Quo Is God: Ben gaining mastery of the Omnitrix? Reset Button time.
Sword Over Head: Ben to Kevin in "Framed".
Synchronization: Ben's alien form Ditto.
Tastes Like Friendship: Subverted. Feeding theobromine compounds to an extra-terrestrial may not be the best idea...
The Group: The Forever Knights' cover name is The Organization.
Theme Naming: Ben Tennyson is ten years old. Kevin E. Levin is eleven.

Ben gives his alien forms extremely marketable names based on their appearance or powers.

This Looks Like a Job For Aquaman: In "The Big Tick", the episode where Ben first unlocks Cannonbolt, he initially hates the alien form for being unwieldy and uncontrollable, and refuses to use it again. Guess which alien turns out to be the only one capable of defeating the Eldritch Abomination threatening the Earth that episode?
This Loser Is You: Ben, especially within the later seasons.

Thusly, Flanderization.

Nowhere is this more obvious than in the 3-minute shorts that frequently appear on Cartoon Network.

Those Two Guys: J.T. and Cash.
Transformation Trinket: The Omnitrix
Traveling At the Speed of Plot:

XLR8 is exactly as fast as the plot calls for, and no faster. Sometimes it's literally too fast to see, most of the time not so much. Thus, aliens with nowhere near its speed can still hit it.
The Omnitrix's "ten minute" time limit is usually quite a bit shorter than that, to ensure that Ben can't beat the Monster of the Week too quickly.
From the moment when the Omnitrix starts beeping and flashing red, there is variable time until the moment Ben returns to his human form - sometimes it is almost instant, and sometimes... it takes a while.

Tree Cover: In "The Visitor", Ben eavesdrops on Max and Xylene by turning into Wildvine and merging with the tree.
Tuck and Cover: Cannonbolt's function in a rescue operation.
The Unchosen One: See "Missed the Call" example above.
The Unintelligible: Wildmutt and Sixsix.
Third Person Person: "No-one boos Technorg! Technorg is champion!"
Unnecessarily Creepy Robot: The Squires in The Unnaturals, who are robotic baseball players that secretly wish to replace the President with a robotic doppelgänger of him. It is eventually revealed that they were created by Enoch so that the Forever Knights could conquer the United States.
Up to Eleven: Played straight with Kevin's entire villain premise. Complete with Thematic Naming.
Villain Team-Up: Kevin finding Vilgax in the second season finale.

And the Negative 10 later on.

Voices Are Mental: Averted for the aliens, but played straight in the Freaky Friday Flip episode.
We Are Team Cannon Fodder: Version two, Gwen and Grandpa Max.
Webcomic Time: The summer road trip lasted nearly the whole of the original series.
Wham! Episode: "Secrets", which resolves the Myth Arc hinting at Max's past and formally introduces Vilgax to Ben's life.
What If: The out-of-mainstream-continuity episode "Gwen 10"; some would classify the "Ken 10" episode under this.

Not to mention the show's last episode: "Goodbye and Good Riddance"
Word of God in the DVD commentaries states that the "Ken 10" episode is one of "many possibilities" of the future.

What Could Have Been: Some of the concept art for Ben 10 included superheroes, rather than specifically aliens, one transformation of which was a girl, which could have a set off a Gender Bender trope.
What Measure Is a Non-Human?: Uncomfortably applied given that Ben isn't human half of the time.
Where's the Fun In That?: In the What If episode where Gwen was the one the Omnitrix attached itself to, Vilgax has her restrained and selects from a range of sharp-looking tools to forcibly remove it from her.
 Gwen [nervously]: Couldn't you just slip the watch off?

Vilgax: And what fun would that be?
Community content is available under
CC-BY-SA
unless otherwise noted.