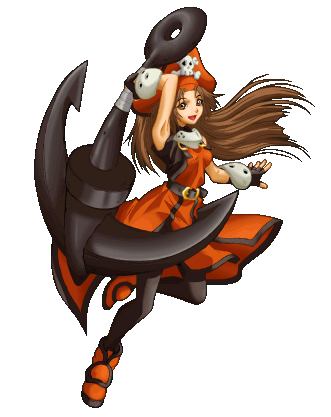 A favored weapon of sailors and pirates, the anchor ranks high on the list of badass improbable weapons. Anchor weapons come in two flavors: either strapped to a chain and swung, or as a large heavy melee weapon with a cool shape.
Anchors are supposed to be exceptionally heavy, their intended purpose is to hold down a ship. You'd expect any anchor wielder to be a huge, burly man. This just makes little girls swinging anchors all the more amusing.
Compare Powerful Pick.
Examples of Anchors Away include:
Community content is available under
CC-BY-SA
unless otherwise noted.