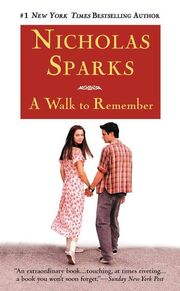 A Walk to Remember is a romantic novel by Nicholas Sparks which was published in 1999. It was adapted into a film in 2002 starring Mandy Moore.
The story is about Landon and Jamie who are two North Carolina teens who fall in love despite their differences in background. A devastating secret, however, threatens to rip them apart.
---
The book provides examples of:
The film provides examples of:
Jamie: "All (the days) of my life."
Community content is available under
CC-BY-SA
unless otherwise noted.